Headteacher's Welcome
On behalf of the children, staff and Governors, I would like to welcome you to Pinehurst Primary School's website.
A Message to Our Families
Pinehurst Primary School Pupils will return to school on Thursday 2nd September 2021.
(Please see separate EYFS Induction information for Reception, Little Acorns and Little Pine Cones)
We will update you on relevant COVID-19 Control Measures prior to our return.
Soft start 8.40-8.55am
Dismissal 3.10pm Reception, 3.15pm Y1/2, 3.25pm Y3/4/5/6, 3.30pm Little Acorns and Little Pine Cones
We hope that all in our PInehurst Family have a wonderful Summer. Don't forget to take part in our Summer Challenges and keep tweeting your #SummerHolidayAdventures.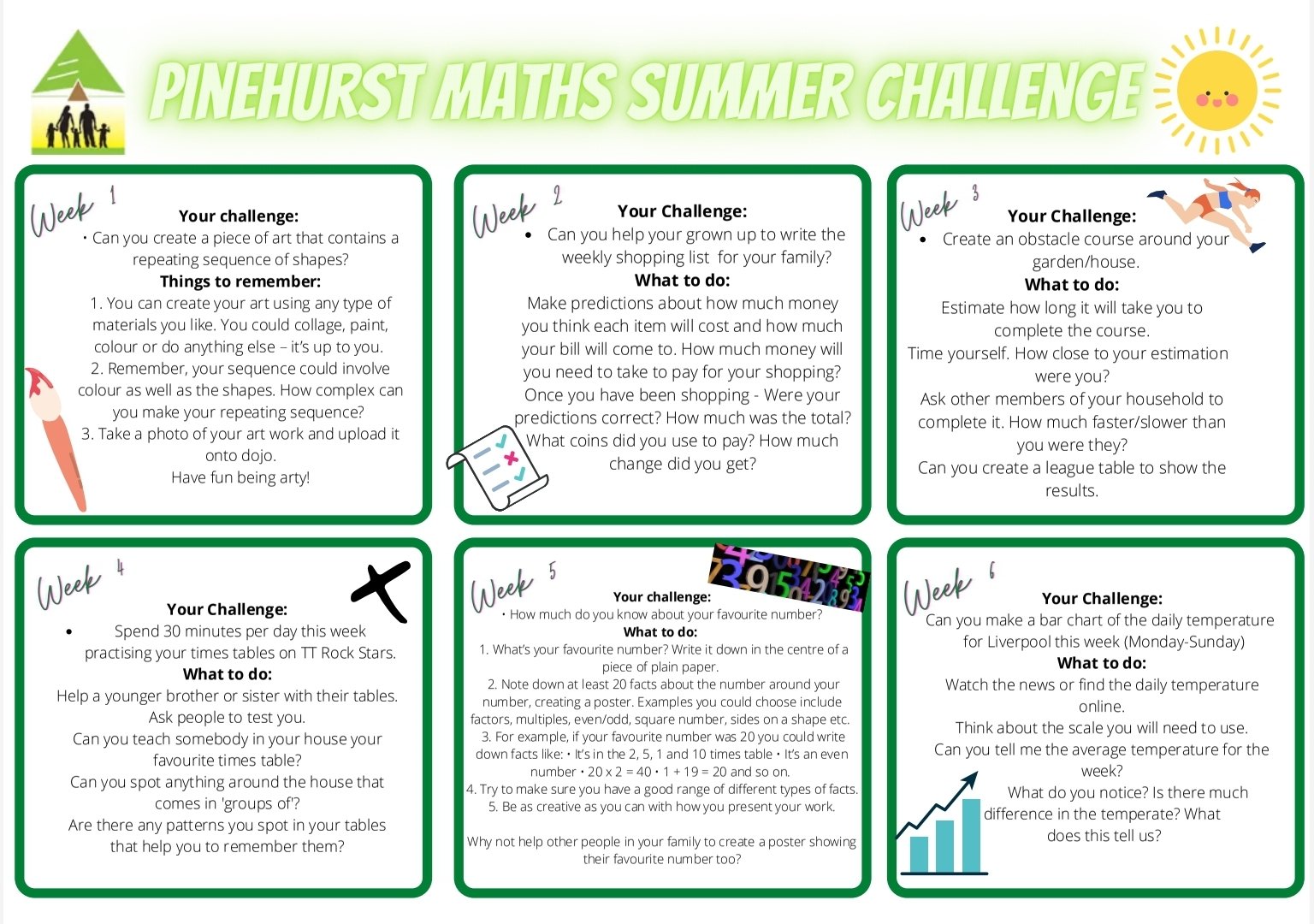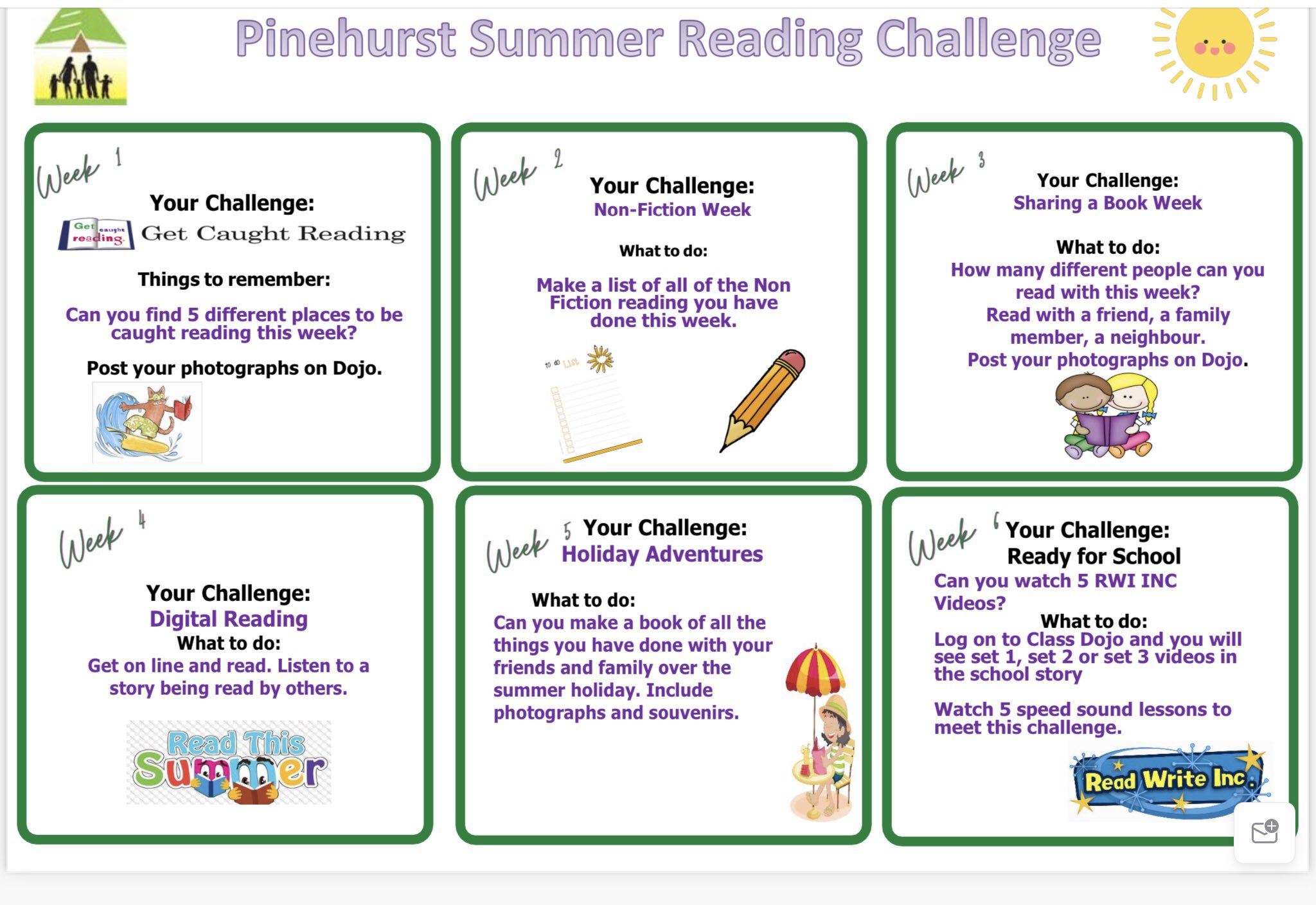 -----------------------------------------------------------------------------------------
At Pinehurst Primary School we live by our school vision and values of Experience, Excel and Enjoy. We are committed to providing a welcoming, safe and stimulating environment in which we can nurture the achievements of every child. We provide an exciting curriculum, where children are encouraged to explore, discover and question through an enriching learning EXPERIENCE. We recognise and celebrate the talents of each child, enabling them to grow in confidence and EXCEL in both their educational and personal goals.
At Pinehurst Primary School we work closely with parents, carers and families and the wider community to enable our children to achieve. We believe that the children of Pinehurst deserve the very best possible education and to ENJOY coming to school each and every day.
The Governors, Staff and Children are very proud of Pinehurst Primary School and we hope that you enjoy finding out more about our wonderful school from our website.
Visits are encouraged and I look forward to welcoming you to our school. Please contact the school to arrange a visit.
Miss K Morris
Headteacher
Requests for paper copies
If you wish to request a paper copy of the information on the school's website, please contact the school office and this will be provided free of charge.
Files to Download